Are you looking for options for cooling and heating your home without spending too much on your energy bill? You may want to consider a heat pump system
Heat pumps are reliable in providing comfort throughout the year, providing sufficient heat in winter and cooling during summer. In some cases, it can also offer hot water.
A central heat pump is a good choice if you have the space for ventilation ducts. The energy it needs to operate it is also minimal.
While a central heat pump costs more than its wall-mounted counterpart, it compensates for this over time as it distributes hot and cold air evenly in the home, increasing your total comfort.
We can help you to find an energy-efficient heat pump with our experienced and reputable partner contractors.
Fill out the short online form on this page to connect with contractors in your area and receive FREE and NO-OBLIGATION quotes.
Why choose a central heat pump?
Buying a central heat pump can give many advantages. It is by no means perfect as it can also have a few drawbacks.
To see if a central heat pump is ideal for your house, learn how it works and understand the pros and cons.
A condenser gets the heat from the ground or ambient air and transforms it into vapor with aliquid refrigerant.  The vapor is compressed to produce additional heat. It is turned into warm air and distributed evenly through ventilation ducts in the house.
A central heat pump also has a large outdoor unit that is connected to a main pipe into the central heating system. In contrast, wall-mounted heat pumps use a box attached to a wall.
Thus, central heat pumps are more powerful than wall-mounted ones. You can save a lot of money from your monthly energy bill.
You will enjoy comfort throughout your home rather than just a few rooms.  Its multiple air ducts allow for a more constant temperature.
With a typical lifespan of 5 to 16 years, you can easily calculate how much money you can save over time. This will enable you to see if a central heat pump is a worthy investment for your home.
Advantages of a central heat pump
Here are a few advantages of using a central heat pump:
It provides approximately up to 85% of your home's heating needs during the winter season.
It distributes the air evenly from the ventilation ducts installed throughout the home.
It is environment-friendly (the refrigerant gas does not affect the ozone layer).
It can reduce your electricity bill by as much as 40%.
It is also the most energy-efficient device (on the market).
If your heating system uses oil or gas, some companies offer dual-energy rates.
Disadvantages of a central heat pump
The main disadvantage of a central heat pump is that you will have to install the system with its air ducts throughout the house. Significant renovations may be necessary.
Central heat pump vs. wall-mounted heat pump
Central heat pumps are suitable for homes with air ducts. If you don't have air ducts and want a central heat pump, it will be more costly.
Central heat pumps have an indoor evaporator and an outdoor fan. The power of these systems fall between 24,000 BTU to 60,000 BTU.
They are more expensive than wall-mounted heat pumps but they provide warm or cool air in the home more consistently than wall-mounted ones.
On the other hand, apartments, condos, and ductless residences tend to install wall-mounted heat pumps.  The indoor unit is mounted on a wall and it also has an outdoor fan.
Wall-mounted heat pumps are cheaper than central heat pumps and they come in two types – multi-zone systems (suitable for 2-storey homes) and mono-split systems. The cool or warm air is distributed from the wall-mounted unit.

Before you decide which type of heat pump to install, always check with professionals. Specialists will take the time to evaluate your needs and recommend the perfect heat pump for your home. They will consider the quality of your home's insulation, ceiling height, number of floors, and surface area. Thus, you are assured that the equipment you buy will be a great investment.
How to choose a central heat pump model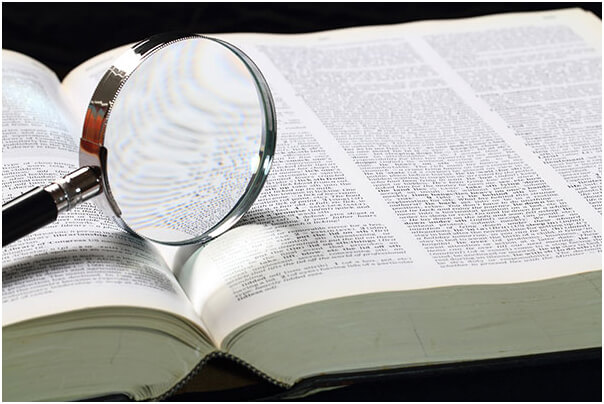 You should consult an air conditioning or heating expert if you want to install a central heat pump to save money. A professional will inspect the configuration of your home to determine your exact needs.
Central heat pumps are available at different prices, depending on the model. Shop around to make sure to find the best deal.
There are several factors to consider when choosing a high-performance heat pump:
The manufacturer: Choose a recognized brand from a company known for its performance, customer service or reliability. This makes it much easier to find a proven supplier.
The noise level: A unit that is too noisy will annoy your neighbors.
Energy Star rating: This rating specifies the energy efficiency of your central heat pump.
Energy efficiency: Ask about the SEER rating – a higher rating indicates a more energy-efficient device.
The size of your home: Select a central heat pump that will provide enough power to cool or heat your entire home.
Additional features: Many central heat pumps have different control features to make your life easier.
Unique features of central heat pumps
Each central heat pump has its own unique features and functions. Here are some of them:
Continuous ventilation mode: Continuous air distribution throughout your home.
Display and diagnostic mode: An alert is sent to you when there is a problem affecting the efficiency of your system.
Electronically controlled thermostat: Allows you to set the temperature according to the time of day.
Reminder to clean the air filters: The device informs you when cleaning is required.
2 Factors to Consider when buying heat pumps
The SEER (Seasonal Energy Efficiency Ratio) indicates the energy efficiency of a heat pump. It is advisable to choose a central heat pump with a minimum rating of 14.  A higher rating means higher energy savings.
The HSPF (Heating Seasonal Performance Factor) indicates the efficiency of the central heat pump in extracting outdoor air and transforming it to heat. A higher HSPY will help you to save a ton of money on your heating bill.
The HSPF factor of a heat pump can be anywhere from 6.8 to 13.5. To be ENERGY STAR qualified, the lowest possible HSPF rating is 8.2 for single package units and 8.5 for split systems.
Central heat pumps can be used throughout the year.
Units with inverter technology will work in temperatures between -35°C and 35°C with heating, cooling, and defrost cycles. If a heat pump does not have this technology, as with older models, they can only be efficient to about -15°C.
Maintenance of central heat pumps
Maintaining a central heat pump is essential to maximize its benefits.
Important things to check in a heat pump:
Condenser: Remove debris such as leaves, grass, or other objects that could hinder its performance. Dust the coil and remove snow from your unit if you use it in the winter.
Air filters: Inspect the filters periodically and wash them with water (for reusable filters) or get new ones (disposable filters).
Ventilation motors: Lubricate every 3 to 5 yearif they have holes for this purpose.
Ask a professional to do an inspection and maintenance every year to prolong the lifespan of your heat pump and optimize its performance.
Where to install a heat pump for optimal efficiency
A good location for a heat pump will ensure it gives you maximum efficiency.
You must consider whether air conditioning or heating is your priority from the heat pump.  Unfortunately, it is not possible to give equal importance to both.
To optimize heating, install a central heat pump on the south side of your house, exposed to the sun and protected from winds.  The air around the coil will be warm and will help with induction of heat. 
If you want to prioritize air conditioning, you must install a central heat pump on the north side near the home's foundation. With less exposure to the sub, heat transfer will be better.
You can hide the heat pump from view to avoid a negative effect to the aesthetics of your home or the landscaping.
Professional installers can recommend to you the best location of a central heat pump.
Prices of 5 best Central Heat Pumps
When you go shopping for a central heat pump, you will find that your choices are so many!
To save you time and effort, we have listed the 5 best central heat pumps in Ontario and how much they cost.
The models listed below will maximize your energy savings and keep your home comfortable all-year round.
Heat Pumps and their Average Cost

Brand/Model
SEER
Warranties
HSPF
Ave. Price (with installation)
Furnace type
Goodman GSZ14
14
10 years on parts 10 years on the compressor 1 year on labor
9.0
$4,495.00
Electric Goodman ASPT29B14B, kW
AMANA ASZ14
10 years on parts 10 years on the compressor 1 year on labor
9.0
$4,995.00
Electric Amana ASPT14, kW
AMANA ASZ16
16
Lifetime warranty on the compressor 10 years on parts 1 year on labor
9.0
$5,695.00
Electric Amana ASPT14, kW
LUXAIRE LX TH4B2421S
14
10 years on parts 10 years on the compressor 1 year on labor
8.2
$4,895.00
Electric Luxaire, kilowatts
BOSCH 036CS
18
10 years on parts 10 years on the compressor 1 year on labor
9.5
ASK FOR A QUOTE
Bosch electric, 20 kilowatts
Check out more details regarding these top 5 heat pumps below.
This central heat pump brings together all the elements to be the best appliance on the market. Powerful, efficient, energetic, this heat pump fromGoodman has up to 15 SEER.
You will find it hard to find something better!  The Goodman GSZ14 is the best deal for you.
BTU
Cold (between 18,000 and 60,000 BTU) Warm (between 18,000 and 60,000 BTU)
SEER
Up to 15
Refrigerant
R-410A chlorine free
HSPF
9.0
Accreditation
ETL and AHRI
Warranties
10 years on parts
10 years on the compressor
1 year on labor
Energy Star qualified
YES
Type of furnace
20 KW Goodman ASPT29B14B
Noise level
72 to 75 decibels
Frequency
60Hz
Weight
143 and 186 pounds
Price
$4,995 with installation
The name Goodman is synonymous with quality and durability.  The Goodman GSZ14 is an excellent choice if you wish to reduce your energy consumption. Over time, this device will save you a lot of money on energy bills.
Its valves(and conduits) are made of copper.
Its galvanized steel casing has the perfect thickness to guarantee the safety of the fan.
The (high efficiency) capacitor features a copper coil and aluminum fins that will last you many years to come.
Make your home comfortable with the Amana ASZ14 central heat pump. Its "Scroll" type compressor develops extraordinary power.
With ComfortAlert™ technology, heating technicians can check the status of your system remotely which can save you the cost of a service call.
Silent, versatile, and efficient, the Amana ASZ14 combines all the elements that make it a very good heat pump.
BTU (air conditioner)
From 18,000 to 60,000 Btu/h
BTU (Heater)
From 18,000 to 60,000 Btu/h
SEER
Up to 15
HSPF
9.0
Refrigerant
R-410A (ecological)
Accreditation
ETL and AHRI listed
Warranties
10 years on parts
10 years on the compressor
1 year on labor
Furnace Type
Electric
20 KW Amana ASPT14
Energy Star qualified
YES
Noise level
71 to 75 decibels
Refrigerant charge
Between 92 and 214
Performance
From 1 ½ to 5 tons
Price (with installation)
$4,995.00
This central heat pump comes with a very quiet (motor) fan and has an efficient cooling capacity. It also has a pre-installed drying filter and accumulator and equipped with "Smartshift" technology.
Its screws are rust resistant and the lid is soundproof with a base made of galvanized steel.
Like its cousin, the Amana ASZ16 central heat pump is equipped with a scroll-type compressor that performs very well.
You will benefit from the high SEER of 16 with this model.
Quiet and high in capacity, this unit will provide you with many years of comfort. Its galvanized steel cabinet is so heavy that it won't budge once you choose its location.
| | |
| --- | --- |
| BTU Heating and Cooling | Heating (between 18,000 and 60,000 BTU) |
| SEER | 16 |
| EER | 12.5 to 13 |
| HSPF | 9.0 |
| Refrigerant | R-410A |
| Warranties | Lifetime for the compressor 10 years on parts 1 year on labor |
| Energy Star qualified | YES |
| Certification | ETL and AHRI listed |
| Unique technology | Smartshift – CoreSense |
| Voltage Phase 60 Hz | 208 -320 |
| Price (with installation) | $5,695.00 |
Its cabinet is made of galvanized steel(very heavy).
Its motor is single-speedfor silent operation.
A fan(with 3 blades) provides constant air flow due to its condensing coil.
In freezing weather, a factory-installed reservoir (buffer) containing the refrigerant will take care of preserving the unit. A heating stripwill also help.
The enclosure is sound-proofand has aspecialized cover.
Contains a filter drier (bi-flow type).
The LX TH4 series is recognized for its respect for the environment and its optimal performance. In addition to not cluttering you up, this central heat pump is the result of more than 125,000 hours of research, testing and design by a dedicated team.
Reliable and safe operation will give you excellent results between -23 o Celsius and 60 o Celsius!
All Luxaire devices are manufactured, designed, and assembled in North America for the proper control of all design stages.
| | |
| --- | --- |
| SEER | 14 |
| HSPF | 8.2 |
| Type of refrigerant | R-410A |
| Operation | Compact and silent |
| Capacity (in tons) | 2 tons |
| Warranties | One year on labor 10 years on the compressor 10 years on parts |
| Series | LX Series Split System Heat Pump |
| Technical detail | Defrost on demand |
| Noise | Minimal |
| EnergyStar qualified | Yes |
| Price with installation | $4,895.00 |
The R-410A refrigerantis safe for the ozone layer while ensuring optimum efficiency and safety of the heat pump.
Product excellence due to advanced manufacturingbased on rigorous quality control and an exemplary assembly process based on Johnson Controls standards.
Luxaire's central heat pumps (including the LX TH4B2421S) are listed among the best products in circulationon the market (recognized by Consumer's Digest).
The LX TH4B2421S defrost removes frost more efficiently than a standard (timer) defrost.
Bosch has an excellent reputation for designing quality products. Once again, the company does not disappoint with this piece of engineering that allows owners to control the temperature as well as the humidity level in a remarkable way.
For your maximum comfort, take advantage of this superior modern technology.
It will do the job for a modest home as well as a more spacious residence. Bosch has again succeeded in manufacturing an ideal product for residential use.
| | |
| --- | --- |
| Warranties | 10 years on compressor and parts 1 year on labor |
| SEER | 18 |
| HSPF | 9.5 |
| Certifications | ETL and AHRI |
| Chlorine-free refrigerant | R-410A |
| Air conditioning capacity | 34,600 BTU/hr |
| Heating capacity | 33,600 BTU/hr |
| Air conditioning temp range | 4° to 48° Celsius |
| Heating temp range | -15° to 30° Celsius |
| Weight | 157 pounds |
| Noise level | 50 to 77 decibels |
| Price with installation | Available upon request |
This heat pump boasts a consistent room temperature. It will help you save on your electric bill due to its regular and stable energy use. 
Compact in size, it can fit easily (width 19.625") x (height 46.5") x (depth 21.625").
Bosch is ISO 9001, ISO 14001, ASHRAE, AHRI certified and ETL listed so you can be sure of the quality of your purchase.
Free quotes for central heat pumps from reliable HVAC contractors
Find the right heat pump for your home with professional advice from our reputable and experienced partners!
Take out the guesswork from your shopping and choose from accurate and competitive offers tailored to your needs from contractors in your area.
Our partner HVAC contractors serve Toronto, Ottawa-Gatineau, Richmond Hill, Markham, Brampton, Mississauga, Hamilton, Burlington, and all across the province!
It only takes 2 minutes to find the right heat pump on the market right in the comfort of your home or office!
Just fill out the short online form below to connect with top contractors of heating and coolingsystems and save time and money!
SAVE WITH OUR FREE AND NO OBLIGATION PRICE COMPARISON!