Shopping for a heat pump in Ontario can be quite an adventure.  There are many brands of heat pumps to consider and they all seem to have similar features for energy efficiency and performance.
How do you know which brand to trust for your heat pump? It does not have to be as daunting as it seems but you still need to do a bit of research.
Identify your needs and compare multiple products of different brands so you can make a well-informed choice.
Simplify your life when you shop using an online platform that can provide you with competitive quotes from trusted air-conditioning and heating professionals.
Once you have chosen the right heat pump for your home from our trusted partners, you will be sure to have utmost comfort in your home without spending too much!
We want to help by informing you what to look for.
Save time and money when you obtain FREE and NO-OBLIGATION quotes from
reliable HVAC contractors in your area.
Heat pump or air-conditioner: Which is better?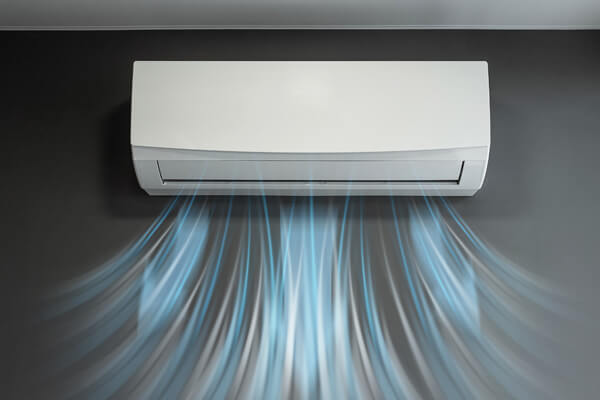 The inconvenience of a hot summer is fast approaching! Consider installing a heat pump in your home now to get ready for the sweltering heat.
When shopping for a heat pump, you need to look at:
Volume,
Power,
Installation prices,
Price,
And energy efficiency
The period of time when cooling is needed in Ontario is shorter than that of heating.   Buying a wall-mounted heat pump gives you the option to do both without spending too much on your energy consumption.
Rather than having an air-conditioner which you need only during summer, it is much more practical to install the right heat pump for your cooling and heating needs.
On the other hand, it is equally important to distinguish between good and bad choices.
This list presents the different heat pumps in 2022 so you can compare and make a smart investment.
Please note that this list does not include heat pumps according to their price or quality. To further guide you, turn to our partners in HVAC to select the right heat pump based on your needs and budget.
Comparing central heat pumps vs. wall-mounted heat pumps
Are you wondering whether to buy a central heat pump or a wall-mounted heat pump? The right choice for your home will depend on your needs and how much you are willing to spend. But let's take a look at the most important differences between the two to help you decide.
CENTRAL HEAT PUMPS
Characteristics specific to your home such as the condition and type of the air ducts, the living area, as well as the addition of accessories such as an air purifier or a few thermostats will certainly affect the cost of a central heat pump system.
For a new home, the price will be approximately $7,000 to $10,000, including installation cost.
For example, for an existing fireplace, an on-site assessment will need to be conducted by a contractor. Don't settle for just one estimate.
Let's take the example of another home in the stages of construction. The homeowner wants to avoid electric baseboards. Using geothermal energy will cost $15,000 to $20,000. It would take around 10 to 15 years before the cost can be recouped.
By choosing a mid-range Coleman central heat pump, the homeowner will spend around $8,000 which will be cheaper over the short and long-term.
WALL-MOUNTED HEAT PUMPS
A ductless system is perfect if the home doesn't have one. A wall-mounted heat pump is an effective method for cooling the home in summer while avoiding portable or window air-conditioners.
You will have the option of selecting a module for air conditioning only or a device to be used as a heat pump to heat your home during a fraction of the cold dial. Heat pumps typically maintain efficiency down to temperatures (outdoors) of -10 o C to -14 o C.
The wall unit is installed in your home. It connects to the condenser which is placed on an outdoor wall. The price varies depending on the power or the equipment and its brand. You may need to install more than one unit outdoors based on the layout (configuration) of the rooms in your residence.
A wall-mounted heat pump can cost an average of $3,500 to $7,000, installation included. In case your electrical panel needs modifications for the connection, it may cost an extra $2,000.
Many consumers across Ontario buy a wall-mounted air-conditioning system without a heat pumpyet this choice would only cost them an additional $400. This is a small amount to pay in exchange for savings in operating the equipment for heating and cooling.  A heat pump is cheaper than an electric baseboard heater.
Japanese companies Fujitsu and Mitsubishihave models that can heat and cool a single-storey home of 1,400 square feet at 12,000 BTUs for about $3,500 to $4,000.  Several companies provide identical products at similar prices. Usually, you will see an increase in prices for a more comprehensive or extended warranty.
A heat pump lasts about 15 years and has a warranty of about 5 to 10 years.  We don't recommend Chinese and Korean models of heat pumps.  While they are cheaper in price, spare parts are very difficult to find. In most cases, you may need to buy a replacement heat pump than to attempt to get it fixed.
Consult HVAC professionals in our network to get custom solutions for heating and cooling your home. Just fill out the short online form on this page to get free and no-commitment quotes!
Top 20 heat pump brands in Ontario
AMANA

HEAT PUMP COMPANY

WHY BUY AN AMANA HEAT PUMP?

Amana's central heat pumps are world renowned for their perfect design for heating and cooling. The Amana heat pump, a symbol of efficiency and longevity, is Energy Star certified thanks to its low energy consumption.

Amana builds high-quality equipment that's built to last.

For information regarding Amana heat pumps, don't hesitate to connect with our HVAC partners as they are experts in all kinds of heat pumps. They will recommend the equipment best suited to your needs and budget.

These professionals provide you with impeccable and personalized service at very competitive rates.

Collect unbeatable and free quotes (up to 3) to compare and save!

Just fill out (in 2 short minutes) the form located on this page!
GREE

HEAT PUMP COMPANY

WHY GET A GREE HEAT PUMP?

GREE is active worldwide in the research, design, and development of high-quality air conditioners or heat pumps in a work environment focused on winning the loyalty and respect of their customers and colleagues.

To achieve these goals, GREE recognizes the importance of providing support to people in need, even if they will never buy a GREE heat pump or other products for their home.

For over 20 years, GREE has paid over 100 million yuan or around $15 million for disaster relief, education, and community assistance.
LUXARY

HEAT PUMP COMPANY

WHY BUY A LUXAIRE HEAT PUMP?

Luxaire provides state-of-the-art, high-performance air conditioning and heating systems and sets the standard for innovative features.

Since 1954, the brand has been synonymous with high quality standards for heat pumps.

The Luxaire heat pump is a smart choice due to its ultimate comfort and value for money. Its significant progress in terms of energy efficiency, the quiet operations of its systems, and their proven reliability makes this brand an essential choice for a heat pump.
YORK


HEAT PUMP COMPANY

WHY BUY A YORK HEAT PUMP?

York's commitment to building comfort and quality appliances for your homes began 140 years ago.

Founded in York, Pennsylvania in 1874, this manufacturing company was designed to take the place of the transport of ice on the Great Lakes and to build machinery for the ice.

York's refrigeration expertise quickly expanded into other areas such as York heat pumps.

York's residential products such as York heat pumps are designed and assembled in North America and undergo industry-leading reliability and performance testing. This ensures lasting performance and energy savings for many years
DIRECT-AIR


HEAT PUMP COMPANY

WHY SHOULD YOU BUY A DIRECT AIR HEAT PUMP?

Direct Air can provide your family with years of peace of mind and comfort with their high-quality and reliable product lines.

Select the model of your choice based on your needs and the level of comfort you want to achieve with a Direct Air heat pump.

Direct Air heat pumps are designed with high-quality standards to sell superior equipment known for durability and reliability with one of the best warranties on the market.

Direct Air offers split heat pump, ventilation or air conditioning systems for commercial or residential use.
KEEPRITE


HEAT PUMP COMPANY

WHY GET A KEEPRITE HEAT PUMP?

Enjoy life more by choosing Keeprite air conditioning and heating equipment (Keeprite heat pump, Keeprite air conditioner…) for comfort backed by excellent manufacturing standards and superior technology.

Keeprite brings you the very best in terms of reliability, energy efficiency, and quality. Each Keeprite heat pump unit is 100% tested for performance.

Keeprite has a tradition of offering products that exceed expectations.

Their No Hassle Replacement (limited warranty) stands behind their high quality product line.

Under this warranty, you will get a replacement for your unit if during the warranty period you experience a failure on the coil, heat exchanger, or compressor.

You can rest easy with an additional 10-year limited compressor and parts warranty.

The level of reliability and superior warranties make it hard to beat this brand of heat pumps.
GOODMAN


HEAT PUMP COMPANY

WHY BUY A GOODMAN HEAT PUMP?

For more than 30 years, Goodman has focused its energies on a goal that matters more than consumer-directed advertising.

Since 1982, Goodman has done everything possible for their customers to enjoy affordable comfort with high quality and reliability of their systems that remain to be developed and manufactured in the United States.

Goodman heat pumps have earned the preference of thousands of HVAC specialists across North America.

Goodman says any HVAC expert, whether in air conditioning, ventilation, or heating knows what you need when it comes to your comfort and the purity of your indoor air.

When a Goodman product is recommended, you can rest assured that your family will enjoy comfort at a reasonable price.
COLEMAN


HEAT PUMP COMPANY

WHY GET A COLEMAN HEAT PUMP?

For a century, the Coleman brand has served as America's trusted benchmark of unmatched value and durability.

The weather doesn't seem to affect their products. This heritage of permanence and quality is reflected in all Coleman HVAC systems built on strict standards and testing.

There are a multitude of reasons that explain the growing popularity of their heating or air conditioning products recognized by thousands of experts in the trade.

Even dealers love these products which guarantee them assured customer satisfaction as well as good reputation.

Coleman heat pumps have ISO 9001 certification which is a world-renowned standard cited as a reference with regards to quality and management of the manufacturing process.

This certification is also ISO 14001 certified (international environmental certification).
PANASONIC


HEAT PUMP COMPANY

WHY GET A PANASONIC HEAT PUMP?

The Panasonic brand was created in 1955 for audio speakers. Panasonic represents 2 combined words, sonic and pan which mean and designate the world and the sound created for them.

The name Panasonic has built a reputation for services and products of high quality, including heat pumps.

This company is dedicated to promoting a better world through its contributions to the advancement of people's happiness around the world.
HEC/HAIER


HEAT PUMP COMPANY

WHY GET A HEC/HAIER HEAT PUMP?

HEC/HAIER heat pumps offer high performance in return for low energy consumption and conservation of the environment.

HEC/HAIER heat pumps makes ZERO noise.

Its quiet function on many heat pump models automatically configures variables such as compressor frequency and fan speed to reduce the sound of the device to less than 20 decibels.

Several products have an automatic air direction (diffusion) towards the bottom or the top of the room. With the Intelligent Air functionality, cold air descends and warm air rises allowing for superior comfort.
Are you looking for a quality heat pump but not sure which one to choose from among these models and brands on the market? 
Let our reliable partners guide you in shopping for the best heat pump! These air conditioning and heating experts can offer you competitive quotes so you can compare prices and save money.
Fill out the form on this page to receive multiple quotes, free of charge!
MAYTAG


HEAT PUMP COMPANY

WHY GET A MAYTAG HEAT PUMP?

The Maytag heat pump provides complete cooling and heating in the home.

Homeowners living in a mild climate can enjoy Maytag heat pumps for your air conditioning and heating needs.

Totally electric, this HVAC device provides powerful cooling in the summer and powerful heating at low temperatures.

Equipped with an iQ Drive, this heat pump uses R-410A, a perfect refrigerant for owners who want to go green and reduce their carbon emissions.

Indeed, some refrigerants generate high levels of chlorofluorocarbons which affect the ozone layer in a very harmful way.

Connect with our HVAC partners for more information about Maytag heat pumps.
TRANE


HEAT PUMP COMPANY

WHY BUY A TRANE HEAT PUMP?

Trane engineers are constantly working to improve their line of products including heat pumps. They are working hard to improve the performance and energy efficiency of their systems for commercial or residential use.

Trane is recognized for its extensive experience in systems for large businesses, making it the most efficient in the industry.

The Trane heat pump company enjoys top ranking in terms environmental protection, durability, safety, and reliability.

The Trane product portfolio named EcoWise allows appliances to reduce their ecological impact with refrigerants (GWP) that cause minimal effects to global warming with their new generation design.

Trane delivers reliable products with simple yet rugged designs that allow them to last longer than its other competitors.
FUJITSU


HEAT PUMP COMPANY

WHY GET A FUJITSU HEAT PUMP?

Fujitsu merges its strong marketing ability with cutting-edge technology to provide value for new generations by fostering eco-friendly systems.

This brand is famous for heat pumps due to its high standards in terms of durability, reliability, and value with every system and device they offer across North America.

Its OEM designation allows Fujtisu to develop a technology base for many products. Just think of Fujitsu heat pumps, projectors (LCD), batteries, etc., some of which are very popular for electronic devices and integrated components.
CARRIER


HEAT PUMP COMPANY

WHY GET A CARRIER HEAT PUMP?

Since 1902, when Carrier's founder invented the air conditioner as we know it, Carrier has demonstrated its leadership in refrigeration, heating, and air conditioning systems.

Carrier is a wholly-owned subsidiary of United Technologies Corporation.

It constantly strives to serve customers with innovative solutions and products such as heat pumps that are superior in performance compared to other similar products.

A Carrier heat pump means peace of mind and assured comfort for a price that gives maximum value.

It offers solutions for exceptional air quality around us through rigorous control of harmful pollutants and allergens with its humidity setting.

As an industry leader, Carrier creates environmentally-friendly products while meeting customer demands and defending our planet and its rich natural resources.
ELIOS


HEAT PUMP COMPANY

WHY GET A ELIOS HEAT PUMP?

Choose an Elios heat pump if your priority is comfort with a heat pump that fits your budget.

This brand employs meticulous care to manufacturing all of its heat pumps. These are intended (their design) to offer superior comfort linked to a carefree existence.

The design of Elios heat pumps seeks to meet your most demanding needs.

You will be ready for the cold of the winter season as well as the heat of summer with the power of your Elios heat pump. Your home will remain comfortable regardless of dramatic changes in outdoor temperatures.
AIR TEMPO


HEAT PUMP COMPANY

WHY BUY A AIR TEMPO HEAT PUMP?

Each Air Tempo heat pump has a design aimed at becoming unequaled in its sphere.

Premium quality materials are part of the construction of an Air Tempo heat pump. Strict quality evaluation also ensures the excellent performance of Air Tempo systems.

Their after-sales specialists also work hard to earn the approval of their customers.

Air Tempo, with its commitment to excellence, has developed alliances with highly-qualified contractors.

Thus, all their facilities ensure to provide customers with the best experiences in the regions where they operate. Air Tempo's warranties are solid proof of the quality of their innovations.
KLIMAIRE INTERNATIONAL

HEAT PUMP COMPANY

WHY GET A KLIMAIRE HEAT PUMP?

Klimaire International is one of the manufacturers of multi-split and mini heat pumps and air conditioners that has just appeared on the market and are already standing out across the globe.

Since the creation of the Klimaire International heat pump company, it has continued at an astounding speed to manufacture and distribute its products to become one of the largest manufacturers in the industry.

Klimaire proudly stands behind all of its products and attest to their high quality and outstanding performance.

All of their units are tested at each stage of the manufacturing process with very strict quality control. Since the goal of the Klimaire air conditioner and heat pump company is customer satisfaction, they pay close attention to feedback from users. These reviews serve as an inspiration for them to design even better units in the future.
LG ELECTRONICS

HEAT PUMP COMPANY

WHY BUY AN LG ELECTRONICS HEAT PUMP?

Whether you are looking for a heat pump for commercial or residential use, LG Electronics has the ideal model for air conditioning or heating.

Be assured when you purchase a split or mini-split HVAC system, a (central) air conditioner, a ductless air conditioner, or a ductless LG heat pump.

LG invests more than $1.7 billion annually in engineering and research with the help of its 15,000 engineers.

This delivers on LG's commitment to providing premium quality, stylish, and energy-efficient heating and cooling products.

This explains their remarkable reputation throughout the world as one of the predominant manufacturers of heat pumps and air conditioners.

LG has been awarded the title seven years in a row between the years 2000 and 2007 as one of the most important manufacturers of air conditioners around the world.
MITSUBISHI

HEAT PUMP COMPANY

WHY BUY A MITSUBISHI HEAT PUMP?

As a supplier of high quality and reliable products for over 80 years, Mitsubishi is a world-renowned leader in the sale, marketing, and manufacture of electronic and electrical equipment for information processing in areas such as energy, construction, consumer electronics, transportation, and industrial technology.

Mitsubishi Electric contributes to every aspect of your life, whether you realize it or not, in whatever country you work or live in.

Mitsubishi Electric Corporation developed its Canadian subsidiary in 1979, Mitsubishi Electric Sales Canada Inc.

It has marketed not only the Mitsubishi heat pump but also a wide range of consumer, commercial, and industrial electronics products, not to mention energy recovery or heating and air conditioning systems and air ventilators.

Mitsubishi also markets photovoltaic or solar-powered products, imaging (digital) printers, (hand-held) dryers with high speeds, display systems for walls, displays with digital signage, and finally Diamond Vision screens for outdoor and indoor applications.
FRIEDRICH

HEAT PUMP COMPANY

WHY GET A FRIEDRICH HEAT PUMP?

Friedrich room air conditioners and heat pumps, including Chill, Wallmaster, and Kühl, set new standards in the industry with pioneering design, efficiency, control, quality and customization.

Mr. Friedrich Hazardgard has earned a strong reputation for establishing reliable management of some of the toughest internal environments on the globe.

In addition to its air conditioning products and heat pumps, the company has implemented a high-performance ductless system that demonstrates extremely efficient refrigeration and heating capabilities for residential or commercial customers.

Friedrich demonstrates leadership in the supply of efficient air conditioning resources aimed at multi-family residences with its brand-new system launched in 2018- the Friedrich FreshAire PTAC and its heat pump launched in 2017, the Variable Refrigerant Packaged (VRP).

Thanks to the energy-efficient innovation of Inverter compressor technology, it is a unique element in the air conditioning, ventilation, and heating industry that presents excellent indoor air quality that combats moisture without resorting to larger, more complex systems.
Compare heat pumps to make the right choice!
It is important to shop around to know your options when buying a heat pump for your home!
Comparing prices has never been easier with our free online comparison platform that connects you to reliable and experienced HVAC contractors in your area.
When we receive your online request, (you just need to fill out a short form located on this page), these heating and air conditioning professionals will gladly evaluate your selection criteria and your needs to offer custom solutions that would be to your advantage.
Get up to 3 quotes, free of charge and no obligation!
Finding the right heat pump on the market can be time-consuming and frustrating. Our partners specializing in air conditioning and heating systems can help you!
The heat pump you need is just a few clicks away! It takes less than 2 minutes to complete this online form to connect with HVAC contractors near you!
Our partners will do the work to find you the best heat pump, free of charge!
Request your free quotes now and save time and money!